Building Insurance
Paying too much for building insurance?
If you own Property and place the Building Insurance then why not save money both for you and your Tenant.
Let us try to reduce your current premium without compromising the quality of your cover and service.
We operate a substantial Block Policy with Axa Insurance resulting in competitive rates and handsome premium rebates.
We have a dedicated claims line at our disposal to ensure an immediate response in the event of a claim.
Above all, your business will be handled by a Chartered Surveyor with over 25 years Insurance experience - that would be me!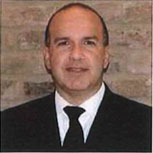 It costs you nothing to get a quote so please call me before your next renewal.
Regards,
Jonathan Ross
Barnett Ross Insurance Services
jross@barnettross.co.uk
Barnett Ross Insurance Servies Limited is an Appointed Representative of CBC UK Limited, which is Authorised and Regulated by the Financial Conduct Authority. FCA Firm Reference No 145164. Registered in England No 01973536. Registered Office 8-11 Crescent London EC3N 2LY.